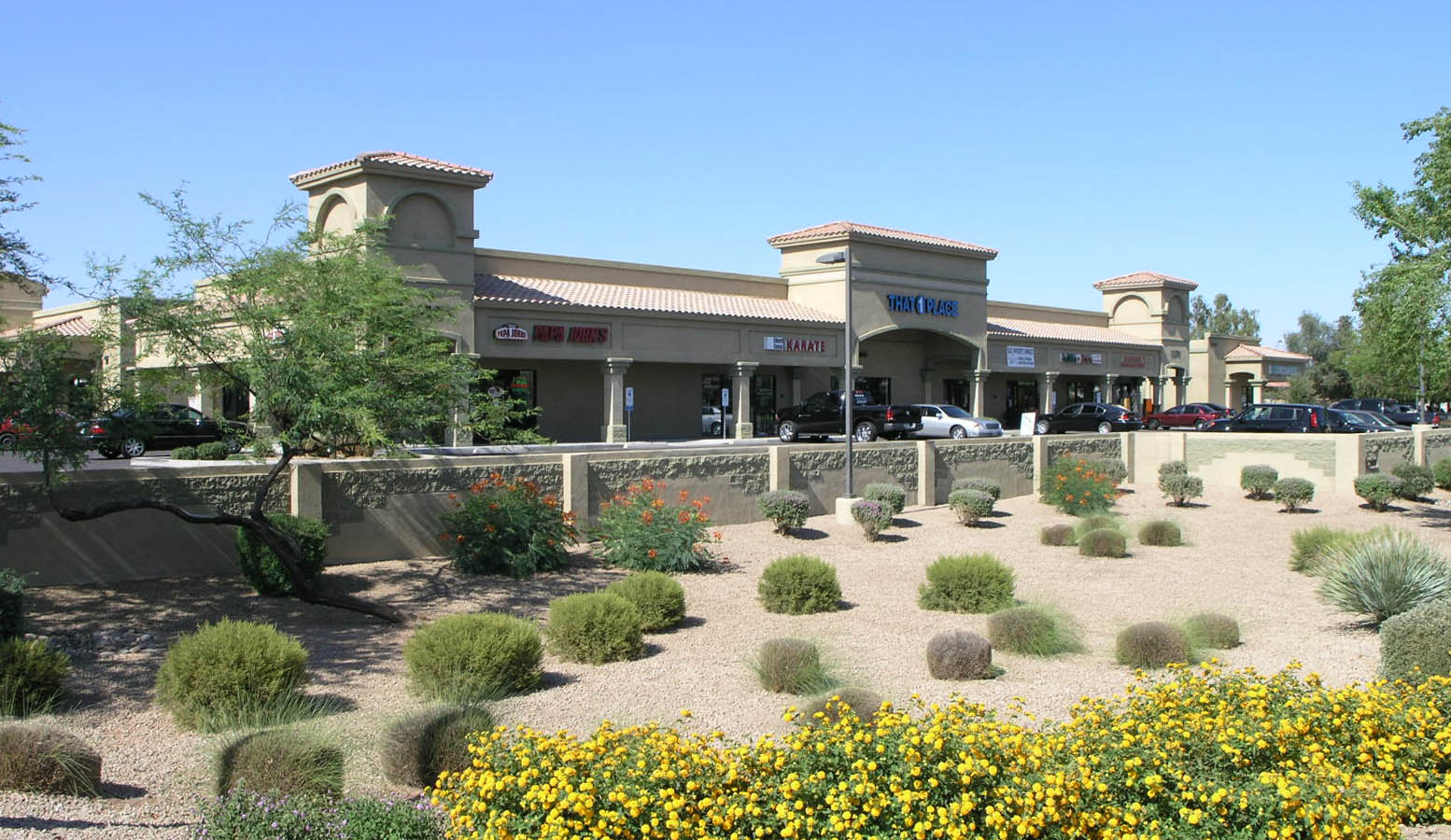 The sale of Central Square, a 21,516 square foot shopping center built in 2005 was recently recorded.  The location of the property is east of the NEC Van Buren & Central in Goodyear, Arizona.  The property sold to Dr. Sewa Dhanjal of Goodyear, AZ.  The seller was Sabal Financial Group of Newport Beach, CA.  The sales price was $1,550,000, which equates to $72 per square foot.  The building was 41% occupied at closing.
Mark Rein of Rein & Grossoehme represented the seller and the buyer.  Mark Rein specializes in the sale of shopping centers and has sold 93 such properties over the years. For more information regarding the above listed transaction, contact Mark Rein at 480-214-9414 or Mark@RGcre.com.
Specializing in commercial real estate for over 20 years, Rein & Grossoehme is consistently recognized as a market leader in Arizona and provides services in retail leasing and sales, office leasing and sales, industrial leasing and sales, land and pads, self storage properties, multi-family properties, single tenant triple net leased properties, and tenant representation.
Related Posts